Book Review: "Just One Year," by Gayle Forman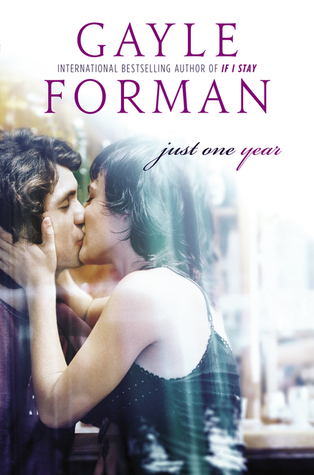 About a month ago I read "Just One Day" by Gayle Forman (see review HERE) and really, really enjoyed it.  I couldn't wait to read the companion piece "Just One Year," and I finally got the chance this week. Where "Just One Day," told the story of Allyson and Willem's whirlwind day of romance, followed by a year of searching to reconnect from Allyson's perspective, "Just One Year," takes the same journey (from right after they meet) but this time it is from Willem's perspective.
The book begins at the moment Willem wakes up in a hospital room, badly beaten and with the vague memory that he is forgetting something (or someone). He remembers a name…Lulu…and a feeling that this one girl may have been his fate – his stain…something he couldn't ever wash away.
Willem travels the world – going from Amsterdam to Mexico to India – searching for Lulu and searching, even more, for himself. As he continues to search for her to no avail, Willem begins to question where she truly was who he was fated to be with.  The emotional journey of self discovery is one that helps Willem discover where he came from, who he is, and who he will be.
Once again Forman has a hit, for me, with this companion piece to "Just One Day." The same praises I found in that novel continued over to this one.  The travel, ties to Shakespeare and painfully honest look at relationships were all just as strong in this work as they were in the first.  I found that as I read, I was truly brought back into the world of Willem and Allyson.  Forman weaves the two stories of what happens in that one year, to both characters, in such a way that it almost feels like they were one novel. I also loved the added "bonus" that in this novel there were 52 chapters (for the 52 weeks in a year) – yeah…that's the English teacher in me looking for symbolism.
Book Review: "Just One Year," by Gayle Forman 4.5/5 stars